The concept of e-commerce began in the 90s as commercial and individual internet use ramped up. Today it continues to grow rapidly in popularity with sales in Canada jumping from $36,625 million in 2017 to $43,983 million in 2019 (data provided in US dollars). Projections show an expected rise to $55,425 million by 2023. The way Canadians shop has evolved, and so have the support systems for retailers. One major advancement is cloud-based accounting systems that are specific to e-commerce sellers.
AF Accounting is committed to helping Canadian e-commerce sellers grow their business by providing the tools and expertise unique to this segment of entrepreneurs. In addition to our services, which include tax planning, year-end accounting, virtual CFO, and more, we offer Xero and A2X®.
Xero
Xero automates daily accounting tasks by leveraging the cloud. Since the majority of your financial transactions are already occurring on the cloud (online banking, PayPal, Square) Xero automates the transfer of data to online bookkeeping software and allows you to see real-time reports on your laptop, tablet, or desktop.
The beauty of Xero is in its simplicity and its completeness. It allows you to create and send invoices, accept payments, issue credits and more. Invoices can be designed to reflect your company's branding, or you can use one of Xero's templates to create professional looking invoices and other accounting documents.
As a cloud-based application, all you have to do to enjoy the latest upgrades and features is simply update online when prompted. There is nothing to install.
Xero protects your data and the data of your customers; there has never been a security breach or data loss in the Xero network.
AF Accounting is proud to be a long-term gold partner with Xero.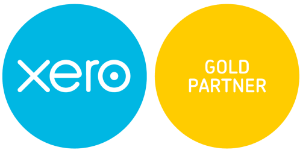 A2X
A2X is ideal for Amazon and Shopify sellers and is compatible with Intuit QuickBooks, Amazon Marketplace, Shopify's sellers support tools, and Xero.
Amazon sellers in particular love A2X because it automatically imports and posts transactions in real time across several major Marketplace locations including Canada, US, Mexico, India, Australia, Japan, UK, Denmark, France, and Italy.
In 2018, Xero awarded A2X the Industry Specific App of the Year.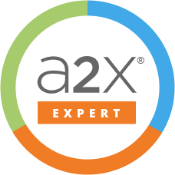 AF Accounting Provides Xero and A2X
We set up and provide support for Xero and A2X as standalone services or as part of our accounting packages. As an accounting firm focused on helping small businesses succeed, we have the traditional and progressive accounting tools you need that match your level of involvement and your style of business. Whether you need us to handle your bookkeeping and accounting full-time or just want to get and leverage a system like A2X, you can rely on our experience and products.
The way Canadians shop and sell has changed and so did the accounting systems that support consumer-based retailers. Save time and money by upgrading to Xero or A2X, with the full help and support of AF Accounting.
Just getting started on Amazon Marketplace? Click on the Amazon category on our blog and read our Amazon Sellers' Guide to Canadian Taxes series.