AF Accounting ha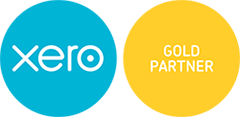 s achieved Gold partner status with Xero. What does that mean? It means that AF has helped over 100 businesses achieve their financial goals with Xero's cloud-based, intuitive software.
As a Xero partner, AF connects its clients with the accounting software chosen by more than 862,000 small businesses. The decision to distribute Xero was a natural fit for AF Accounting, who, like its popular software partner, uses technology, innovation and outstanding customer service to enable its client's financial growth.
Xero software, which has been featured in MacWorld, Forbes, and Accounting Today, boasts "popular features that will change your life", including:
Easy invoicing
Mobile synchronization
Inventory management
Reconciliation of foreign currency values
Integration with over 500 third-party apps
The ability to attach files (bills, invoices notes) to data
Purchase order creation and distribution
Expense claims
Bill payments
Bank reconciliation
The ability to accept payments
Fixed asset management
Of course, all this comes with an at-a-glance dashboard, data security and performance-based reporting.
Yet, this isn't a software that sells itself. While the sleek interface and the ability to view cash flow in real time are certainly big draws for Xero, the software company relies on its partners to engage with clients, demonstrate the features of the program, and provide ongoing service.
This is vitally important because in today's world, good service is paramount.
With the volume of business services available online, it's easy for clients to pick and choose their service providers, be they local or abroad. The Internet has leveled the playing field, allowing savvy business men and women to work and receive work from anywhere, and from anyone, they choose. Thus, having 100 Xero clients is a significant milestone for AF Accounting. It proves that AF's progressive model of cloud-based, bespoke services aimed at local small and medium-sized businesses is a complete success and that AF has the customer service businesses are looking for.
Allan Fefergrad, CPA Principal, AF Accounting, couldn't be happier with the company's newly minted Gold status. "The sole aim of AF Accounting is to help companies succeed," he said, "and in today's fast-paced world of business, that means meeting the real needs of companies and having the ability to respond to those needs during the 'new normal' working hours. We know entrepreneurs aren't just working 9-5. They are on the go, 24/7 and they need tools that can keep up with their relentless drive. They can't shut down completely when they leave the office, nor do they want to. With our online services and our outstanding partners, like Xero, we stay aligned with today's way of working, and we help everyone, from the one-person startup to the emerging corporation, succeed by helping them keep track of those all-important financials."
What's next for AF Accounting?
"Of course, reaching Gold status with Xero is just the start," laughed Fefergrad. "We now have our sights set on Platinum status, which is 500+ clients!"
At the rate AF Accounting is growing and gaining very satisfied customers, it's clear that Platinum status is well within their reach.
To learn more about how AF Accounting can help you succeed with Xero, contact the firm today.